TRULY. AWESOME. AD-FAIL.
lovesetfire: mrscphillips: Look at this guy he has three fucking arms if that doesn't sell clothes I don't know what will At first I thought, "No, that's the mom's arm." Then, I SAW IT.
"THIS!!!!!!!!! But now that we're 18 days out from the election, Mr. "Severely..."
– President Obama, coining a phrase in Virginia this morning (via barackobama) That last line is AMAZING. (via lovesetfire)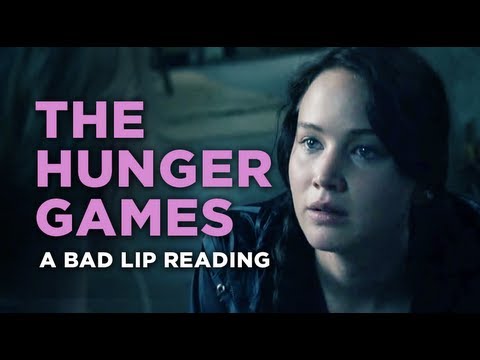 Blërg - 30 Rock
I know that the new NBC T-shirts say "blurgh" but remembering this (awesome) scene from "30 Rock" is why I used "blerg" for my license plate. productdisplacement:
Get Back Scuffy
DAD: WHO LET THE DOGS OUT (WHO WHO WHO WHO WHO)
DAD: Seriously though the dog's missing
THE BIG LEAGUE ALL-STAR GALA AIN'T GOT NOTHIN' ON...
I'm pretty sure that my first-ever road trip for the sadly-departed USA Today/Baseball Weekly was when they sent me to Albuquerque, New Mexico, in the summer of 1993 to cover the Triple-A All-Star Game. From that year through 2008 in Louisville, Ky., (with the exception of being assigned elsewhere in 2007 when I could have had a return trip to Albuquerque, damn you ex-employers!), the...
PUTTING ON MY DERBY
Sitting here in the press box at Coca Cola Field in Buffalo, New York, about to watch the Triple-A All-Star Game Home Run Derby festivities (a few people have mentioned on Twitter that there is apparently some other All-Star Game going on somewhere this week but I am all about the Triple-A event so that's what you can look forward to reading here over the next few days!) A little more this...
AAAAAAAAAAND WE'RE BACK!
Way overdue, but what better time to relaunch the baseball part of my blog than sitting here, eyes still bleary, first cup of coffee in hand (a second one coming before I even think about reaching for the car keys) before getting in the car and heading eight hours north (okay, northwest if you want to be picky about it) to Buffalo for the 25th annual Triple-A All-Star Game! One of my favorite...
Is there ANYTHING better than a cute puppy pic?
No, of course there is not, which is why I will wave a fond pageant-queen type of wave farewell to the first day of June by posting this awesome instragram borrowed from none other than my daughter, Dana Wells. While we were skyping today, her puppela Rilo was pretty much getting into EVERYTHING. And luckily Dana is only in a cute little studio and I think it's pretty clean so there...
Blah blah blah and yada yada yada ...
I just realized that not only have I been remiss in writing and catching everyone up on everything — something I do plan to do very soon … but in doing so, anyone who happens to surf by my page sees a photo/gif (I think that's the right techie term) of someone pouring sparkles on a very buff butt that is not my butt. Maybe I need to add something new here … oh, and the...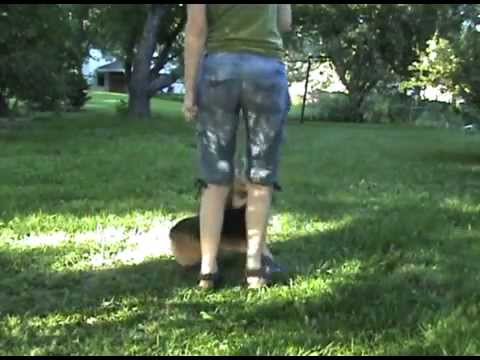 C.J. NITKOWSKI: Great Pitcher, Great Writer,... →
I first "met" veteran left-hander C.J. Nitkowski back in the days when there was a Baseball Weekly, as I wrote a feature about his involvement with this weird thing called "the internet" and how he would, when he wasn't pitching, write stories (they'd probably now be called "blogs") about baseball life. If C.J. didn't invent the Internet...
Getting back to my weekend plans ...
Yeah, I got kind of side-tracked there … So people who know me KNOW I am a lazy lox who barely gets off my butt. But these last few weeks have inspired me to actually DO my training every week — 4 days of walking, 3 days of cross-training (in my case, Pilates which help my back and "core muscles" as they say). I've found a wonderful team, Flower Power Empowered,...
Who Inspires Me?
If you are a newshound, right about now you are probably sick of reading about … well, without going into major detail or starting up any kind of political or philosophical kerfuffles, a certain foundation that is associated with breast cancer research, pink ribbons and annual Walks for the Cure. So what I WILL say here is that that is NOT the group with which my upcoming AVON Walk for...
Unlimited Texting
MOM: WHO GAVE GRANDMA A PHONE AND WHY ON EARTH WOULD THEY GIVE HER UNLIMITED TEXTING?! oh god, how many have you gotten? i'm up to 18 in 8 minutes…
ME: i'm up to 25, dont complain…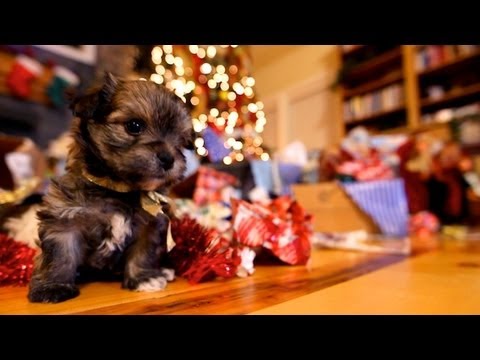 25 TWEETS IN 25 DAYS: Day 12 BACKSTORY
A crazy-busy last few days filled with cooking, baking, eating, whining like a baby about indigestion, working crazy hours at my awesome part-time seasonal retail job (including the 5 a.m. Black Friday shift) and soaking my feet in equally awesome bubble baths – not to mention preparing for the upcoming Winter Meetings – has made this girl a little backed-up when it comes to going into more detail...
25 TWEETS IN 25 DAYS: Day 11
"I don't know everything. I don't pretend to either. But I do generally know where to find the answers. Better late than wrong." This is pretty self-explanatory, no? But I'm often surprised by how many people, when asked a question people expect them to know the answer to (and they don't), kind of blather on and on aimlessly, or simply state firmly and...
25 Tweets in 25 Days: Day 10
As a Rule 5 Draft geek (never Rule V, please note), today is one of my favorite days of the year: 40-man roster deadline. I've mellowed a bit as the years have past. I used to kill a million trees (or so Jonathan Mayo told me) printing out rosters and constantly updating them and then re-printing them. This time I'm doing it all online and will not print out the 40s until they...
25 TWEETS IN 25 DAYS: Day 9
In slightly expanded form here … (as in, more than 140 characters) IMHO, the Winter Meetings "experience" can often be determined by two words: Hotel Lobby. This is one reason I am so looking forward to this year's event in Dallas which, along with the Sheraton in Anaheim, is one of the most "participant-friendly" set-ups in the expanded rotation. ...
THE QUEEN IS BACK!
I'm baaaaaaaaaaaack. Huzzah. So, during the period that I could not seem to make my Tumblr work, I did launch a little project on Twitter which I am calling "25 Tweets in 25 Days." It's, well, 25 tweets in 25 days (sure, I'm tweeting more often than that, but these Tweets are all specifically baseball-related). I welcome comments and thoughts, either here or on my Twitter feed (see link to...
This Monday - Bar Lubitsch!
danawells: Come on out to Bar Lubitsch in West Hollywood on this Monday, November 7th, for some music, fun, and, of course, potato vodka! Or, you know, beer. Or soda. Whatever you want to drink, really, it's up to you because the cover charge is only $5! Yes, you read that correctly! Five bucks for a whole night's worth of music! I will be playing at 8pm for half an hour, and I hope to see you...
Tumblr is hard, said Teen Barbie
Due to a combination of factors … Tumblr apparently changing some of its technological stuff (yes, that is a big techie word — stuff) and my complete inability to figure out how to make corresponding edits, as evidenced by the unintentional new format of my blog here … as well as another big change in life/career/etc … Queen of Diamonds is going on a brief hiatus. Not...